Google smooths Pixel audio issues with latest security patch, but it may limit the volume
|
If you're one of the unlucky Pixel owners with audio distortion problems, relief may be on the way. Along with the usual vulnerability plugs, this month's security patch includes a fix for the widespread issue, and many users have reported that the issue has indeed been cleared up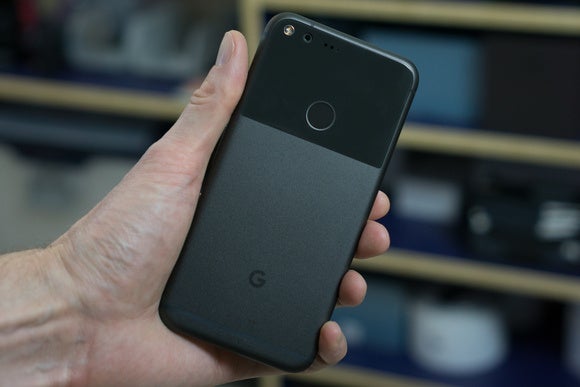 .
First brought to light on Reddit and the Google+ Pixel User Community, the problem affected both models of the Pixel and mostly manifested at high volumes. Users complained of cracking and popping sounds when listening via any audio source  and the distortion was evident when using Google's apps or third-party ones. Several users who received replacement Pixels encountered similar issues with their new phones, and on Jan. 17, Pixel community manager Orrin informed users that "this is a software issue that we are working to resolve in an upcoming update," and suggested "to not play your device at max volume."
According to several reports, it appears that Google has made good on its promise, but your phone might not play as loudly as it did before. Many affected Pixel users are now reporting that after installing the February OTA security patch, audio plays clearly, though maximum volume has been diminished somewhat. As Google+ user Francesco Chirico reported, "The issue is solved in my case with February security patch. I'm not sure that volume level is as high as before but in any case it seems a good volume level."
However, other users say the hissing and popping persists even after the update. Additionally, the issue has not been cleared up for people running the 7.1.2 beta, though the next update will presumably include the same fix. To check to see if the patch has been installed, go to Settings, scroll down to About phone, and tap System updates.
 I haven't experienced this issue with my Pixel phone, but it's good to see Google giving it some attention. It's taken a bit longer than some users would have liked , but it appears as though Google has isolated the issue and fixed it for the vast majority of users. It would be nice if the volume level could return at some point, but most users seem content with the tradeoff.
This story, "Google smooths Pixel audio issues with latest security patch, but it may limit the volume" was originally published by Greenbot.